Technology in stainless steel, aluminum and more…
With modern know-how, over 100 years of tradition and more than 30 employees, we are a family business for the production of pressure vessels, pipe bends, housings and welded parts according to drawings.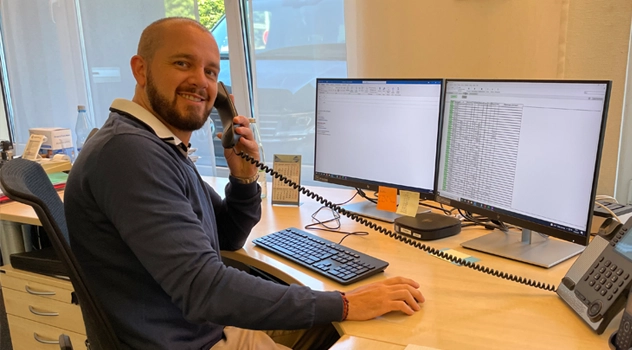 years of know-how, all from a single source.
employees at the Heidenheim a. d. Brenz site.
satisfied customers all over the world.
years of certified competencies.
Ina Büricke-Neumann (Buhlmann RFS GmbH & Co. KG)
More success together through
Highly trained employees – that is our know-how.
odern forming and welding technology – that is our technology.
Satisfied customers – that is our promise.
Certified core competencies
– Pressure vessel production according to EN13445 and AD2000
– Forming and welding work on CrNi and non-ferrous metals
– Quality management according to ISO 9001:2015
– own PV system generates almost 100% of the electricity consumed annually
– Compliance with the highest environmental requirements in the operation of our own pickling plant
– shortest possible delivery routes, we only process material from Europe
– training of highly qualified container and apparatus builders
– Own surface treatment / pickling shop
– X-ray examinations at the site
Modern production facilities
– Production area > 1,200 m²
– Expansion/automation of production in 2019/2020 (investment > €1 million)
– Calculation and construction as a service
– large-scale mechanical processing to complete the supply portfolio
– modern IT services as an offer for the customers
– around € 5 million turnover
– of which 50 % container and apparatus engineering
– and 50 % pipe fittings
Our services are TÜV certified
Our customers include well-known companies and groups in the chemical and pharmaceutical industries, the food processing sector, plant and mechanical engineering companies, R&D and other branches of industry.
Learn what dannenmann GmbH can do for your company